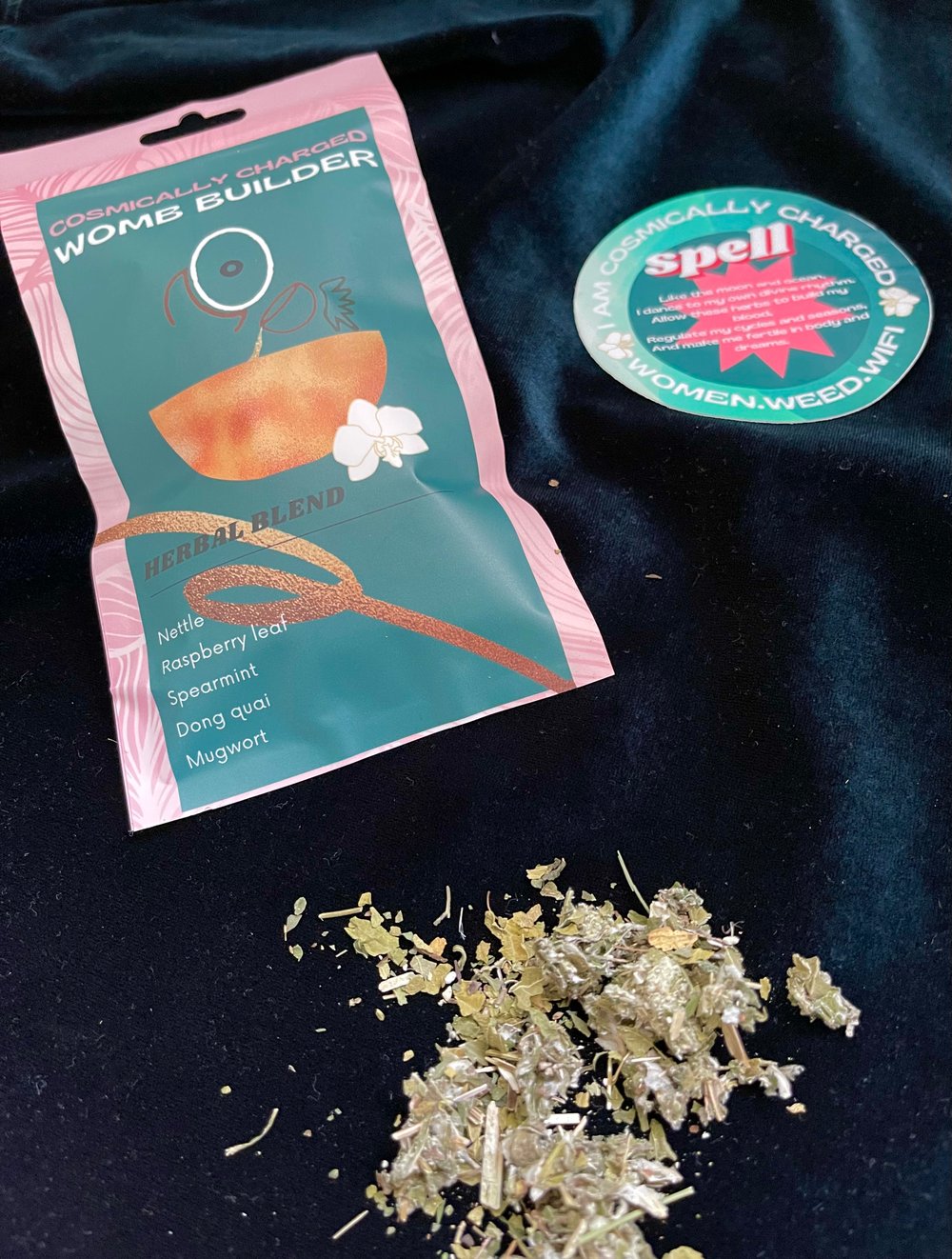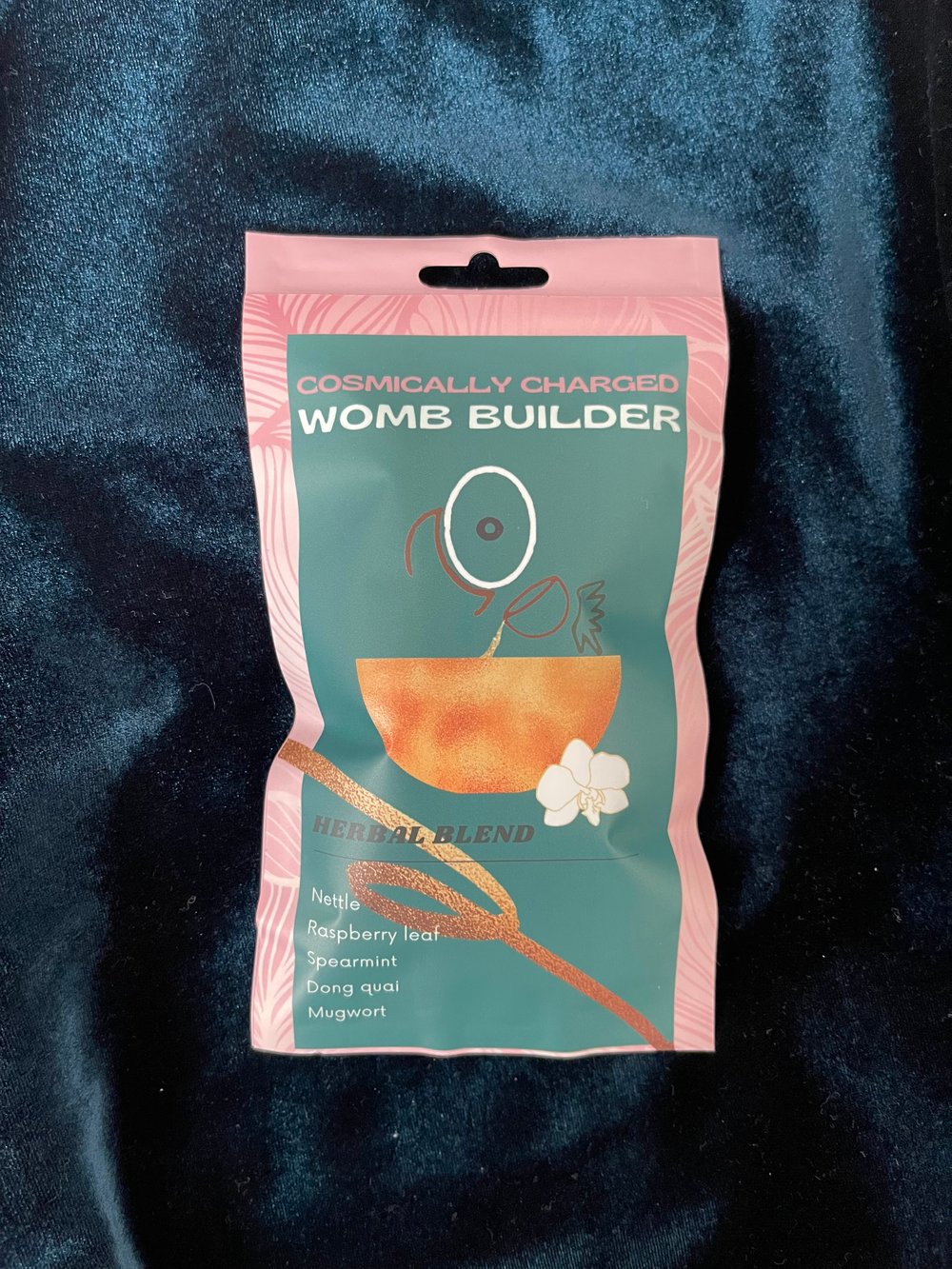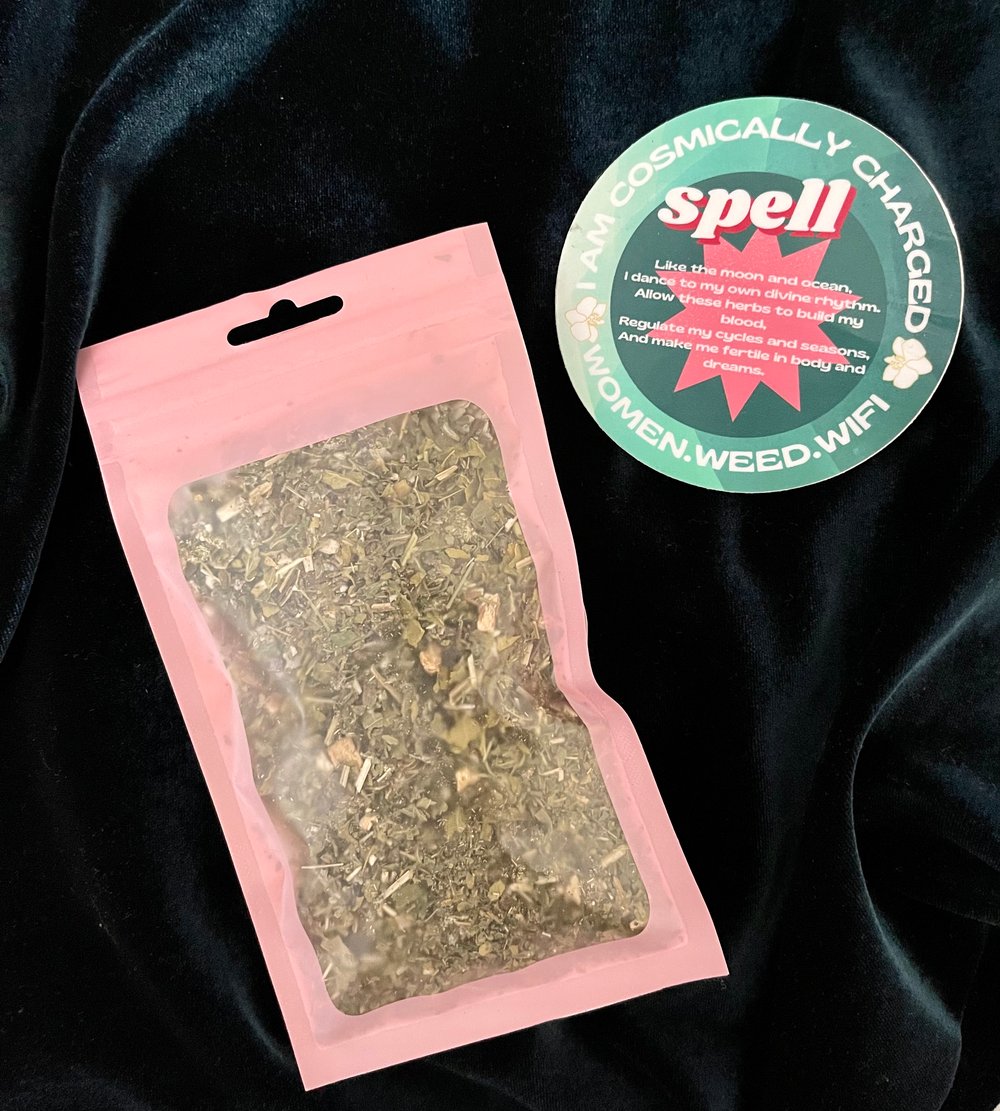 Womb Builder is an herbal tea blend of organic herbs designed to help regulate hormones and optimize reproductive health.
Though designed with the female reproductive system in mind, this tea is beneficial and regulatory for all adults regardless of assigned sex. Do not consume while menstruating.
Both the tea and the accompanying spell are to be used in ritual.
Ingredients:
Nettle
Raspberry Leaf
Spearmint
Dong Quai
Mugwort
All herbs are certified organic. Package contains 0.5 oz of tea.